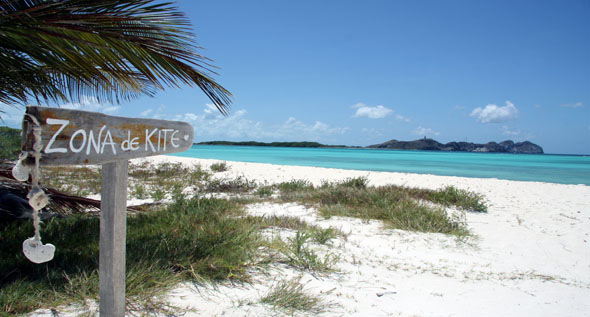 CLICK HERE TO VIEW MY PHOTO GALLERIES

My photograpy has been featured and used by many individuals and companies over the years. Wall Street Journal, Forbes Magazine and ABC Television Network have used my photography and also they have been used for countless magazines, calendars, trade shows, advertisments, flyers, sporting events, websites, etc.
To license an image for commercial use (ads, editorial, website, etc.), or to inquire about personal or school projects please read my Copyrights page
GEAR: Canon 7D, Canon 18-85mm, Canon 70-300mm, Tokina 10mm Fisheye, Canon Rebel XTI, Pentaz W60, GoPro HD Hero
Areas of Interest include:
Travel: popular and exotic tourist sights and local cultures in the San Francisco Bay area, California, Colorado, Utah, Arizona, Nevada, much of the United States, Mexico, Asia, Europe, and South America
Kiteboarding, Surfing, Sailing
Environmental / Nature / Wildlife: landscapes, animals, plants, adventure travel and lifestyles
Artistic and Architectural: modern art, abstract, buildings, panoramic landscapes and cityscapes
My database of stock photos includes many more than are currently displayed on this website, especially similars. I periodically post new images, but if you have a specific image need and cannot find it on this site, please contact me to inquire if I might have it on file.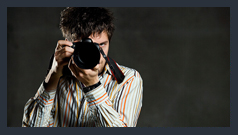 How to License My Images for Commercial, Editorial, and Personal Uses
Unless explicitly stated otherwise, all images and text appearing on this site are © Copyright, All Rights Reserved, and are the exclusive intellectual property of Erin Loscocco / Loscocco Media. You MUST get my approval for any public use of my images
I license images for all uses including:
Advertising, brochures, media presentations and other promotional materials
Magazine and newspaper editorial
Web sites, Multimedia Software
Books, CDs, Posters, Calendars, Greeting Cards, etc.
Instructions for Requesting an Image License / Quote
Send me an email with a little about who you are and what you plan to use the image for
Refer to the image you are interested in by giving me the following:
File name: EG: "SFBayBridge.jpg or the image number in the gallery
Description: a detailed description of the photo
Size of image you need in pixels: EG: "1024 x 768"
The length of time you would like to license it for: "6 months" etc
Areas of Specialization
Areas of specialization include:
Travel: popular and exotic tourist sights and local cultures in the San Francisco Bay area, California, Colorado, Utah, Arizona, Nevada, much of the United states, Mexico, Europe, and South America
Environmental / Nature / Wildlife: landscapes, animals, plants, adventure travel and lifestyles
Artistic and Architectural: modern art, abstract, buildings, panoramic landscapes and cityscapes
My database of stock photos includes many more than are currently displayed on this website, especially similars. I periodically post new images, but if you have a specific image need and cannot find it on this site, please contact me to inquire if I might have it on file.

Notes on Image Licensing
I do not license images for free and I do not license images solely for credits or URL links back to my site. Only students may use my images for free in school reports and presentations, but you must obtain my permission first.
The minimum license fee for any transaction is USD $150 except under special circumstances (see below).
Photo credit: "Photo © Loscocco.com " must be used for images licensed for editorial publications unless expressly waived in writing.
Exceptions to the the above:
I may consider bartering image use in exchange for products and/or services at my discretion.
I normally discount my fees for multiple image licenses, uses or both.
I will consider personal use of my images (i.e. personal home pages, school reports, etc.), but you must get my approval first.
Licensing Fees
Images are licensed in a traditional, rights-protected manner and you may purchase exclusive use of an image either in a certain territory or within a certain type of business if you so desire. The license fee for an image is based on your specific use of the image. Discounts may apply for multiple images, multiple uses, etc.
Payment and Delivery
Payment must be made in US Dollars and can be made via PayPal.com or check. The easiest and quickest method of payment is by credit card using PayPal. Non-US customers may also pay via bank wire transfer, on request, and must pay an additional USD$25 wire transfer fee.
All images are delivered via Internet download in digital format as high resoution unwatermarked files .
Images are made available for Internet download after payment has been received.
Not every image is available for advertising use. In rare cases, subjects in the photo may be trademarked or a release may not be available. If you are interested in such an image, additional information can be provided to you about how you may obtain permission to use the image
Copyright Notice and Terms of Use
The purpose of this web site is to share my photography with anyone interested, and to provide a means of selling archival-quality photographic prints of my images and licensing imagery for commercial use. The following Copyright Notice is stated primarily to be explicit about the ownership of the content on this site:
Unless explicitly stated otherwise, all images and text appearing on this site are © Copyright, All Rights Reserved, and are the exclusive intellectual property of Erin Loscocco / Loscocco Media. No images are within the Public Domain, and no image use besides those authorized in this document are permitted.
My policy on personal, non-commercial use of the images on this web site is quite liberal and feel free to contact me and I would be happy to grant you permission. You may use any image on this site for personal, non-commercial purposes provided that:
The text "© Loscocco.com" appears legibly next to the image - underneath, above or vertically along side it
The copyright text and the image itself must both link to my URL: http://www.Loscocco.com
You MUST get my approval for any public use of my images (i.e. your personal web site, a school report),
since there are some contexts in which I might not want them used.
If you have questions about commercial or editorial use of my images, if you wish to inquire about licensing any images for commercial or editorial use, or if you have any other questions about the Terms of Use statements above, just email with your questions or usage request.